SS Foot Operated Dustbin - SS Dustbin Manufacturer - SS Dustbin in Baroda - SS Foot Operated Dustbin Manufacturer
We are leading Manufacturer and Supplier of SS Foot Operated Dustbin in Ahmedabad, Gujarat, India. We are supported by a pool of productive and qualified experts who use distinctive advanced apparatus in manufacturing our restrictive House Keeping Items including stainless steel bin, stainless steel planters, ash can bin, decorative steel planters, etc. Our bins and grower are broadly utilized in homes and workplaces and are manufactured from Stainless steel. These are sought after worldwide and are solid, consumption safe and reflect an extraordinary mix of innovation and inventiveness. Accessible with inventive plans and multifaceted examples, these are space sparing and smaller in size.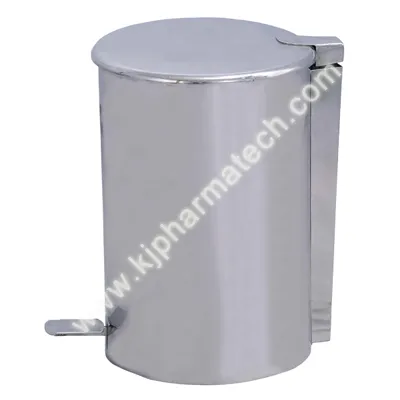 Our esteemed customers can profit from us premium quality Stainless Steel Foot Operated Dustbin. Created with most recent innovation, these dustbins can be worked by foot. Intended flawlessly, these dustbins are in consistence with the overall business sectors patterns and customers' necessity.
Change Room Accessories SS Foot Operated Dustbin
SS Foot Operated Dustbin for Clean Room
SS Foot Operated Dustbin for Pharma
Stainless Steel pharma Equipment
Stainless Steel SS Foot Operated Dustbin
SS Pharma Equipment for Change Room Accessories